Maybe you've heard of the term "responsive design" before. It basically means your website design looks good no matter what type of device is used to access it. iPhone, iPad, iMac – doesn't matter – the site looks great.
Responsive design is more than just a buzzword.
It used to be that web designers could design for the desktop and call it a day. Then in early 2014 a milestone was hit that made web designers realize the future. Mobile phones surpassed desktop computers with traffic on the internets. More and more folks access the web via their phone and with each day and each smart phone that's purchased, odds are when you throw out a website into the world wide web, the majority will be viewing that site from a smart phone.
So here are a list of additional reasons your website needs to look good on the mobile phone:
1. Because Google Says So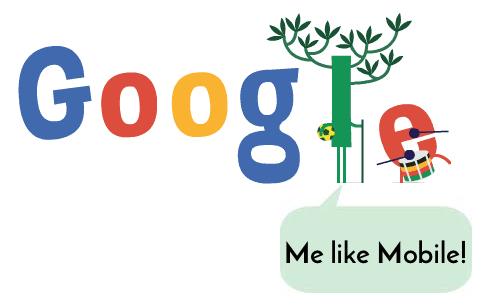 Google does 3.5 billion searches per day. That's a lot of searches and I just added another one to today's total figuring that fact out. As large as that number is, it doesn't even take into consideration other search engines like Bing, Yahoo, and Ask.
Google and others can drive so much natural, free traffic to your website if you appear towards the top that we have no choice but to play by their rules.
If Google made an announcement that said, starting tomorrow all websites with a funny GIF of a kid blowing out his sister's birthday candle and thereby stealing the moment will automatically appear higher in the search results.
Guess what would be on my site the next day.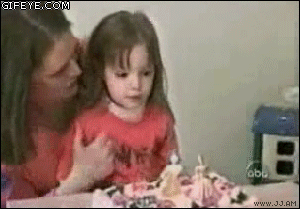 Google recently updated their ranking algorithm to penalize sites that are not mobile friendly. Sites that look bad on a user's phone will not appear as high in the search results and consequently will not get as much traffic.
To check if your website is mobile friendly you can enter the URL into Google's mobile testing tool here. If your website gets a review of "Not Mobile-Friendly" be sure to have your web developer make adjustments as soon as possible.
The whole idea of SEO is to appear high in Google's search results. Therefore your design must be mobile friendly. Getting this right can increase mobile traffic substantially.
2. Because MOBILE users are a different breed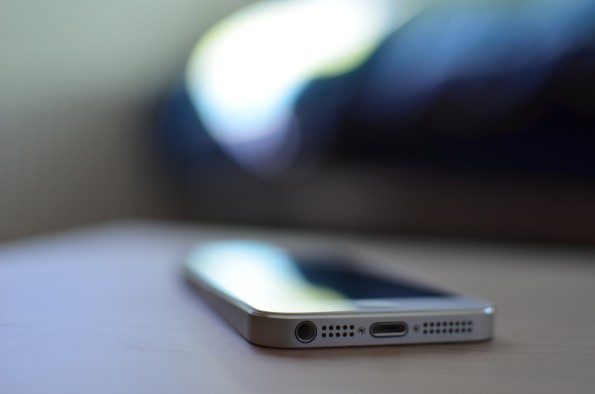 On a computer, with a large screen and plenty of time users tend to be more patient. Scrolling down to 5th or 6th search option returned from Google is no problem.
But when on a mobile phone, this same user becomes lazy. Refusing to scroll. Desperately craving the satisfaction of a perfect search where the top result is exactly what he's looking for.
Google themselves published a study that claimed a drop to the 1st position – that is below the paid ads – on mobile reduces conversion rates on mobile 90%. Since they want you to buy their advertisement there's likely some bias in the study however the point is real – mobile users do not like to scroll.
Therefore, your site needs to be mobile friendly to improve conversation rates. And mobile friendly means that they don't have to pinch and drag and scroll. It means that all the relevant info looks beautiful on the mobile device and can easily be accessed by the user.
3. BECAUSE YOU WANT TO INCREASE CONVERSIONs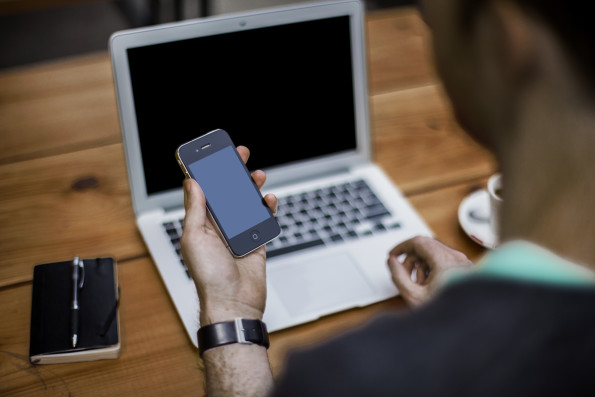 Most websites want a user to do something. Join this email list, buy that product, upload this picture, download that document. If a user does that desired action we call that a conversion and by having a mobile friendly site the bottom line is you increase conversation rates dramatically.
A good mobile design eliminates unnecessary scrolling and movement which tend to drive people away. Instead everything is large and beautiful on their smart phone and they can do exactly what they came to do.
CONCLUSION
There's no excuse to have a website that looks poor on the phone. I've listed 3 reasons above why you need to have a mobile friendly site but the reality is they are hundreds. If your site does not pass Google's mobile friendly test, give your local web developer a ring on said smart phone.